Now that Nate is getting older and almost a toddler, he's been showing signs that he wants to exert his independence. He doesn't eat much pureed baby food anymore, but when he does I can't get two spoonfuls in without him grabbing the spoon away, sending the food flying. (We really need a splat mat.) And lately, no matter what he's eating, he wants to get his hands on the dish it's coming from. Again, the food goes flying.
So it was time to get some suction bowls. I tried
the Boon Catch Bowl
and
the Sassy On The Go Snack Bowl Set
. Both are
BPA
-free.
The Boon Catch Bowl has a pretty powerful suction. And the lip that extends from the bowl is a nice feature; it has already caught some runaway peas and brought them home.
The
Sassy
set comes with three bowls (in different sizes), with three lids and one suction base that fits on all three bowls. The suction base takes a minute to get on the
bowls. At first it was annoying, but after several practice rounds, I finally have it down. The suction isn't as strong as the Boon bowl, Nate definitely pulls it up more easily. It does help if you put a little water on the base before slamming it down. What's convenient about these bowls is that you can pop on the lid and take it with you.
Although we haven't tested them at a restaurant yet, I'd recommend both - the Boon for at home and the Sassy for when you're out.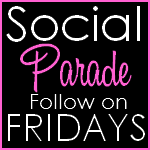 Happy Friday! Have a great weekend.